What We Do That Makes Us Different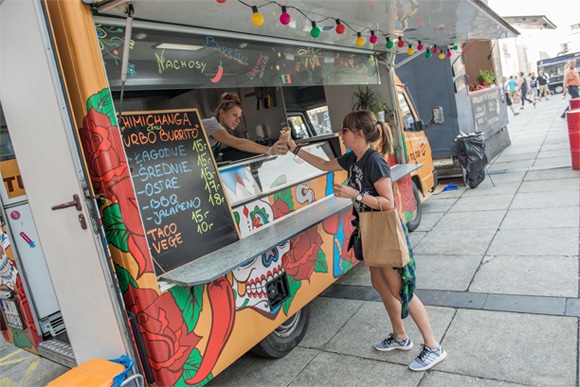 A unique experience awaits you at Roadside Kitchens. No matter where food trucks appear, people flock to them for their food quality and benefits. It provides a way to experience premium meals as well as enjoy a fun social gathering in an environment that blends food trucks and catering services.
Roadside Kitchens can provide customized catering menus for any occasion no matter how small or large it may be. There are all kinds of events where food trucks are utilized, such as weddings, galas, business conferences, and conventions, among others. Regardless of your catering needs, Roadside Kitchens caters them all in an effortless manner.
The winning combination of food served by Roadside Kitchens consists of a fusion of southern Asian and western flavors. The varied schemes of any community are fitted with a variety of street foods from all over the world. There are seasonal and special occasion regional foods available in any season. Typical fast food items include pizza, hamburgers, grilled food, and hot dogs. Many event coordinators prefer the food trucks and catering of Roadside Kitchens, which offers vegan and gluten-free menu options.
You Are Our Priority
As an alternative to traditional catering, food truck catering may be more affordable. There is the option of serving guests 100% by a food truck, or serving them with a mobile cart. Catering is available for outside events requiring a more sophisticated atmosphere, including catered suppers.
Schedule a food truck catering service for your upcoming event to enjoy its convenience. The caterers that work for Roadside Kitchens are happy to prepare a menu tailored to your taste and to the level of your guests' expectations.
Why Food Trucks in California
There are many benefits to renting a food truck for catering. Gourmet foods are a splendid addition to food truck menus. When scheduling a food truck for your event, you will find that the process is simple due to the fact that food truck vendors in California want you to relax and leave all the heavy lifting up to them. Just provide our team a list of the foods you want served, then we need to determine the price of the order. Before you know it, you'll have a variety of tasty selections for you and your visitors to delight in.
With numerous food trucks in California, you have tons of delicious food truck catering options. It might seem overwhelming to choose at first. In order to make the right decision, one must first determine what type of food is supplied. From there, you can narrow down your choices. When you help guests plan their celebrations in advance, you ensure you provide them with the best possible food.
Bulk Pickup & Delivery
Catering services and food trucks are the main services Roadside Kitchens offers. Professionals who know every aspect of business provide you with top-notch service. Provide us with the logistics of your events so they can cater them with accuracy. The moment the food truck catering company has actually been informed about the kind of food you require, they can begin obtaining the ingredients for your big event. A high level of quality assurance is guaranteed throughout the cooking and delivery process in the following areas. There is always a contingency plan in place for Roadside Kitchens' food trucks in case things do not go as planned. Modifications can be made on-the-spot on request, according to this rule.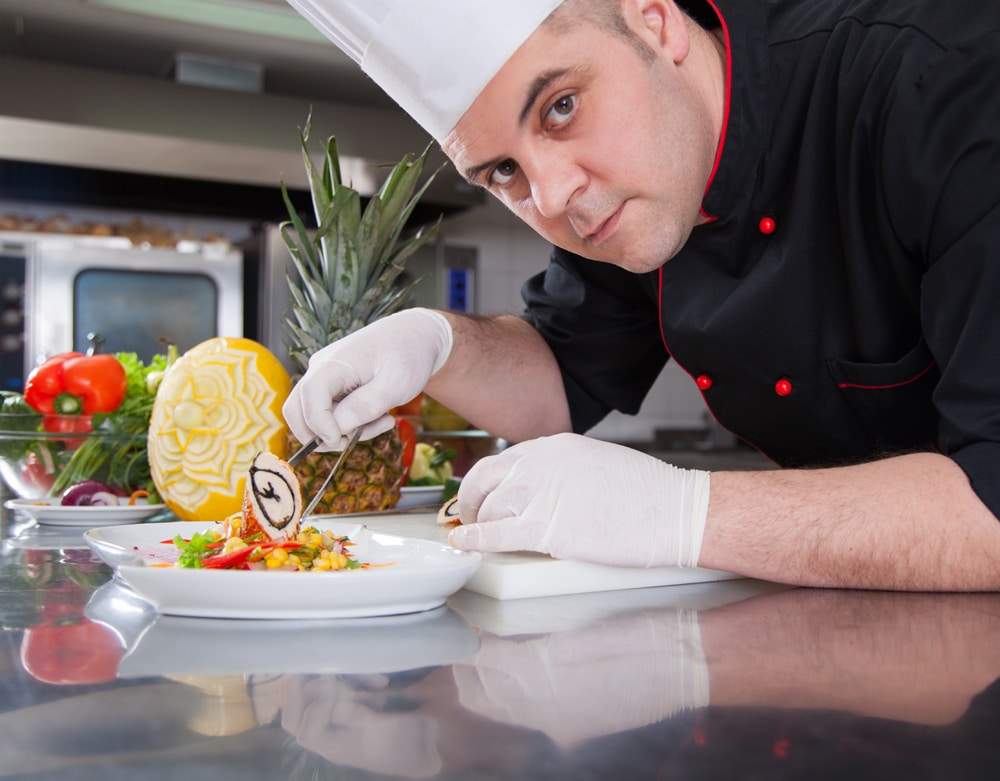 Popular Types of Food in California
There is a high probability that food trucks will serve as the primary food source at sporting events, celebrations, and farmer's markets. Throughout Los Angeles, San Diego, San Francisco, Sacramento and surrounding areas, you'll find up to a hundred different food trucks ready to serve you on the side of the street.
In California, you may find the most popular foods include:
Tacos
Burgers
Fry Bread
Hotdogs
Barbeque
Italian
Asian
Korean
We Partner with the Best Food Trucks in California
As a California Food Trucks Partner, we work with the very best. We pride ourselves on finding the finest food trucks to cater to your event needs. By understanding the market, they are able to control the quality of the service they provide with their own food trucks. We are continuously trying to find new food trucks to serve the general public, while making sure that they possess the capability to satisfy the Roadside Kitchens requirements. Roadside Kitchens just partners with the finest food truck operations in the market.
Our Preferred Vendors
Building Great Relationships in California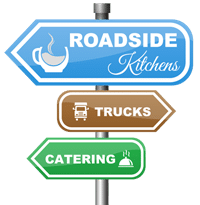 Roadside Kitchens
The combination of food trucks and catering has made it a fun way of providing gourmet food for social events, whether big or small. May it be a school convention, corporate event, social gathering, or even a wedding; food trucks can cater to our clients' needs at an affordable price.
See How We Are Different
Roadside Kitchens is an organization to help you find the best food trucks in your local area for food stops, catering and community events. We own and operate our own food trucks and understand the food truck industry.