What We Do That Makes Us Different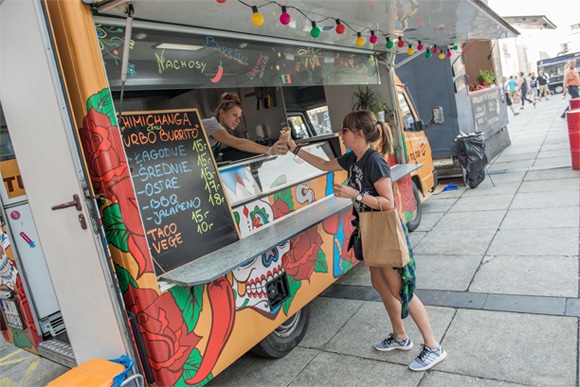 Roadside Kitchens provides an inviting and unique experience. For convenience and food quality, people flock to food trucks no matter where they show up. Gourmet meals can be experienced with this food truck and catering combination, creating a fun environment for social gatherings.
No matter how quaint or hugely social the event, Roadside Kitchens can provide customized menus to meet your catering needs quite affordably. Food trucks are used for gatherings such as weddings, galas, corporate events, conventions, and much more. Roadside Kitchens specializes in the best of hassle-free mobile catering, with options that rival full-service restaurants.
A fusion of Asian and Western cuisine is the winning combination of foods served by Roadside Kitchens. In addition, a wide variety of street foods from all over the world are offered to suit the palettes of any diverse community. Local foods are readily available for any given season. Things like pizza, burgers, grilled foods, and hot dogs. A vegan and gluten-free menu is becoming a welcomed option, making Roadside Kitchens food trucks and catering a favorite among many event planners.
Our Commitment to You
Food truck catering is considered a cheaper alternative to full-service catering. Guests can be served entirely by a food truck, or a mobile cart may be provided as an option. Even formally catered dinners are possible for outdoor gatherings that call for a more sophisticated ambiance.
You can take advantage of the ease of booking a food truck to cater your next event. Since you know your guests, try suggesting that your favorite foods be served. Food truck caterers are delighted to prepare a menu to your liking, and on a level that will please your guests. For weddings and night parties, wow your guests by having a mobile bar, complete with staff, utensils, cocktail tables, and other essentials appropriate for your event.
Why Food Trucks in Arizona
While gourmet foods make a splendid food truck menu, there are advantages to choosing food truck catering. When booking a food truck for your event, you will find that the process is easy because food truck vendors in Arizona want you to relax and leave all the heavy lifting up to them. Just give them a list of the foods you want served, then allow for a little negotiation. Before you know it, you'll have a variety of tasty selections for you and your guests to enjoy.
Food truck catering in Arizona also offers loads of delicious choices with hundreds of food trucks and food choices. The task of choosing may seem daunting at the start. The best way to choose is to first find out what types of foods are being offered. Then narrow down your list from there. You are sure to find the right combination of foods for the occasion, and guests will appreciate you for bringing the restaurant to them.
Bulk Pickup & Delivery
Roadside Kitchens only dispatches the best run food trucks and caterers. You get top-notch service from professionals who know the business inside and out. Let them cater your large events with precision and using their streamlined processes. Once the food truck caterer has been informed of the types of food you've requested for your large event, they can begin to procure the ingredients. From there, food is prepared and delivered with attention to detail and the highest level of quality control. Just in case things don't go exactly as planned, Roadside Kitchens' food trucks are always prepared with a contingency plan. This means that on-the-spot changes can be made on request.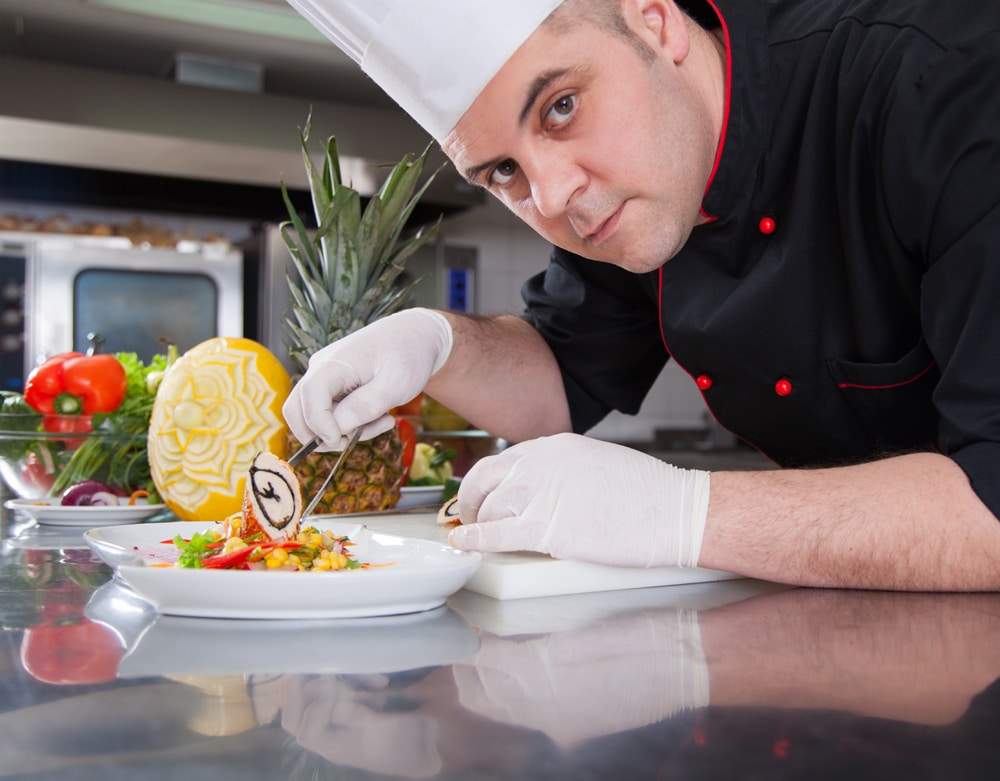 Popular Types of Food in Arizona
Food trucks are fairly easy to find in Phoenix. Sporting events, festivals, and farmer's markets are very likely to have food trucks as the main food source. Get your palettes ready for restaurant quality food from these impressive tiny kitchens, but served up in a fun, casual style. On the streets of Mesa, Tempe, and Glendale, there are up to 60 food trucks ready and available to serve you. So, you have to do a good bit of looking and tasting to find your favorites.
In Arizona, you may find the most popular foods include:
Tacos
Burgers
Fry Bread
Hotdogs
Barbeque
However, with the more creative and adventurous chefs you will find dishes like:
Cajun Catfish
Canadian Poutine
Venezuelan Arepas
Catfish Po-Boys
We Partner with the Best Food Trucks in Arizona
Roadside Kitchens is committed to finding the best food trucks to meet the needs of your event. Understanding the industry allows them to operate their own food trucks with tight control over the quality of service provided. They are constantly looking for new food trucks to serve the public, while making sure that they possess the ability to meet the Roadside Kitchens standards. Roadside Kitchens only partners with the best food truck operations in the industry.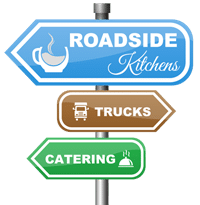 Roadside Kitchens
The combination of food trucks and catering has made it a fun way of providing gourmet food for social events, whether big or small. May it be a school convention, corporate event, social gathering, or even a wedding; food trucks can cater to our clients' needs at an affordable price.
See How We Are Different
Roadside Kitchens is an organization to help you find the best food trucks in your local area for food stops, catering and community events. We own and operate our own food trucks and understand the food truck industry.